Airport Testing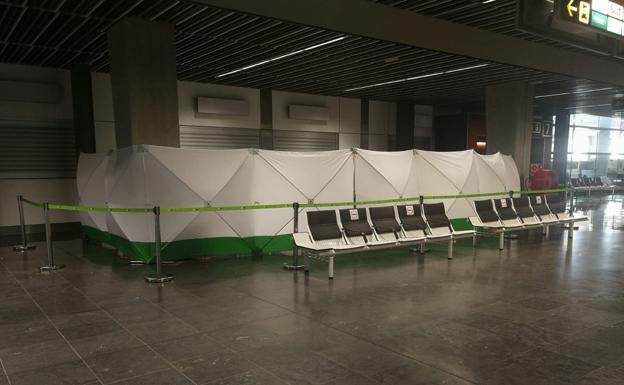 Canary airports prepare to demand THE PCR and test from Monday.
On Wednesday they began assembling logistics, which includes individual pits to do the tests, waiting area and insulation in case there is a positive
Aena began on Wednesday to prepare and assemble at the airports of the islands the logistics necessary to ask, from Monday 23 November, all travelers arriving on the islands of risk zones a PCR with negative result made in the 72 hours before the trip.
A space has also been enabled, with pits and waiting areas, to perform the quick tests of antigens to those who enter Spain without the corresponding PCR. These, in addition to being exposed to penalties that can reach EUR 6,000, will have to be tested.
Passengers arriving at The Canary Airports will be in the arrival's terminal with a perimeter enclosed space to show the documentation accreditation of the PCR. The document must be the original, be written in Spanish or English, on paper or electronic format and contain at least the traveler's first and last name, passport or ID number, date of completion of the test, identification and contact details of the center performs the analysis, technique used and negative result of the test. The identification document (ID or passport) on the Health Control Form must match that of the PCR certificate.
In this same space two waiting zones have been installed, one before the test and one to wait for the results that will take between 15 and 20 minutes. An isolation zone has also been prepared in case any positives were detected among passengers, Aena sources report.