Mogan Mall
Mogán Mall expects to receive five million visits from tourists in the first year
The works of the shopping center by Fund Grube, the company Canfoto and the group Amid Achi are now completed It was opened During November 2019.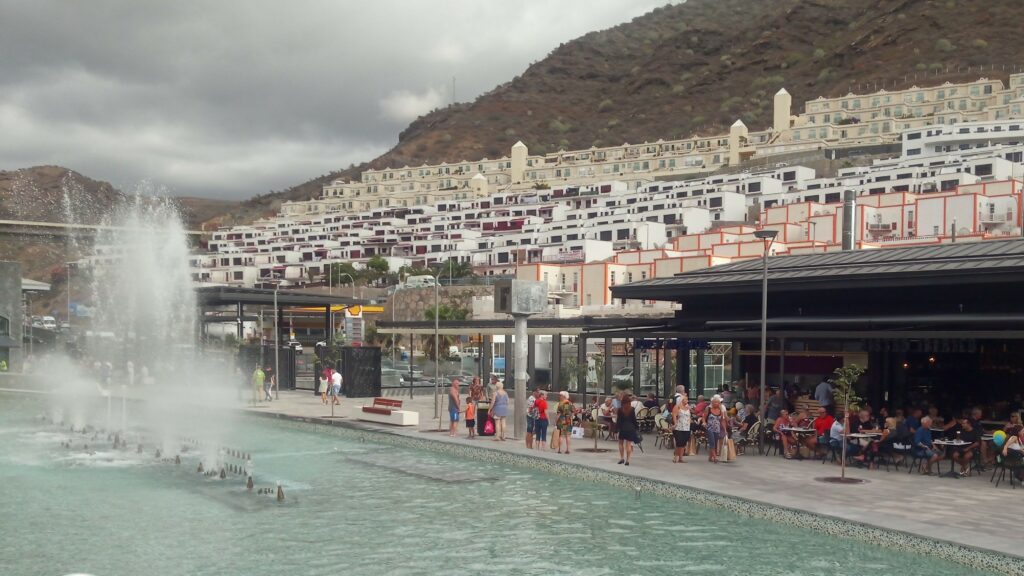 The Mogán Mall shopping and leisure center, built by the Fund Grube group (Chhabria Brothers), the Canfoto company, owned by Javier Puga, and the Amid Achi group, in Puerto Rico expects to receive five million visits from tourists in the first year of operating the local market.
The promoters of the project opened the establishment to the public in the month of November, thus fulfilling the 18-month execution period that they had initially planned. The centre, in which entrepreneurs have invested 38 million euros, has an offer of 144 stores occupied by 75 fashion and accessories establishments.
The textile manufacturing and distribution company Inditex atre one of the big commercial brands that is part of this shopping and leisure center, and will do so with several of its brands such as Pull & Bear, Bershka, Stradivarius and Lefties. Other brands such as Levi's, Vans, Natura, RKS, Lacoste or Base Sports will be added to Inditex .
Fund Grube, one of the promoters in this shopping center whach will be the largest store in the chain, one thousand square meters. Dinosol Supermercados have a Superdino of another thousand square meters with a building that simulates a traditional market.
The shopping and leisure center Mogán Mall is conceived by its promoters as a large open space taking advantage of the municipality's climatology, although pergolas have been installed to protect from the sun. The premises are divided between a building of two heights in one part and premises at street level. Within this project will highlight a large source of water, which is one of the great attractions, as it offers a spectacle of images through games that will project water jets, lights, lasers and sound. It is the largest source in the Canary Islands, 30 meters wide and 300 meters of water.
Mogán Mall incorporates elements that identify the Archipelago with the aim of letting tourists know where they are. Precisely in the same logo prints a botijo, a palm tree, a lizard or a cactus.
Mogán Mall will employ 700 people and is the largest commercial center in the tourist resorts of the Canary Islands managed by a single operator. It measures 400 meters long, almost as much as Triana in Las Palmas.