Aldea San Nicolas new Road
Work is progressing on the GC-500 tunnel project
The project consists of the definition of a highway, the corresponding Environmental Impact Study in detail, and the overall analysis of the feasibility of the project in the western zone of the island of Gran Canaria. The strip affected by the new roadway runs through three municipalities on the island, San Nicolás de Tolentino, Artenara and Agaete; this is a sensitive zone from an environmental point of view with various figures protected environmentally.
The road defined has a total length of 18,620 metres, including 10 tunnels, 1 false tunnel, 3 junctions, 2 intersections, 9 viaducts and 47 cross drainage, with a total of earth movement of 3,172,063.81 m3.
The route is of particular note, since it runs practically all its course (77%), through an area of special environmental sensitivity, the Natural park of Tamadaba, code C-09, which is in turn the Tamada Special Canary Island Zone no 49_GC and Tamada Special Protection Area for Birds, catalogued within the Red Natura 2000, the Roque Nublo Rural Park, the Inagua Nature Reserve and the Güi-Güí Nature Reserve. Therefore during the project a complete environmental study was defined.
PHASE I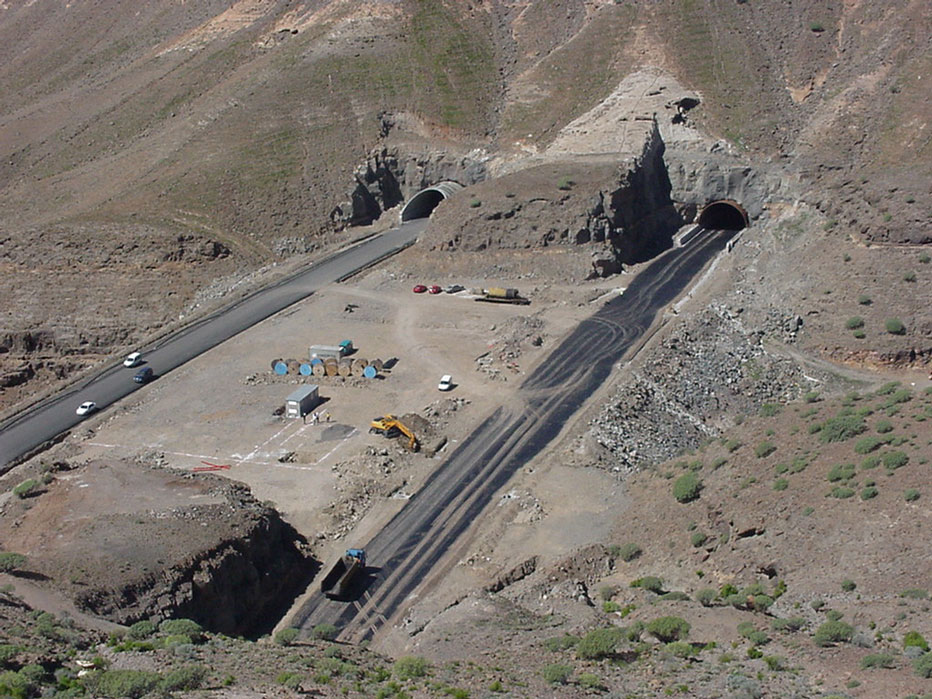 To enable the description and understanding of phase 1, it can be considered as subdivided in turn into three sections, a first common section of 5,701.66 metres of undivided track, a second section of 3,371.822 metres in length of separate tracks and finally a second joint section of 1,291.143 metre of undivided track.
The undivided track sections are made up in general of a platform 15.50 metres wide, set out in three 3.50 metre lanes, two 1.50 metre verges and two one-metre hard shoulders. In turn the section with separate tracks comprises an 11.50 metre wide platform, set out in two 3.50 metre lanes, an outside verge of 1.50 metres and an inside verge of 1.00 metre, and two 1.00 metre hard shoulders.