Plastering.

Mogan Builders are dedicated to building with quality and integrity. To perform for our clients the highest level of craftsmanship, plastering and drywall services, at reasonable and competitive prices.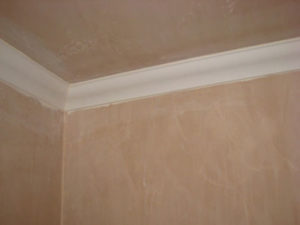 To develop a successful partnership between us and the client throughout the construction process to ensure complete satisfaction.
We undertake all aspects of plastering from new build to complete renovations. We deal with all types of property regardless of age or condition.
Plasterwork provides a smooth, flat surface to internal walls and ceilings. The surfaces are then suitable for decorating with paint, tiles or wall paper. Plaster also has the advantage of offering sound and heat insulation.
Float & set
Float and set is the method traditionally used for applying plaster onto bricks, stone or blocks. The process involves the application of a base coat of plaster or sand and cement, with a skim coat on top to finish, ready for decoration. With this method of plastering it is very easy to hide any discrepancies along the wall providing a smooth and straight finish.
Re skimming
Re skimming is popular way to restore your old walls, especially after stripping wallpaper. Damaged, cracked, old and uneven ceilings and walls can usually be repaired and over skimmed. This will give a smooth finish and strengthen the existing plaster.
» Get Skype, call free!